Katie Mangin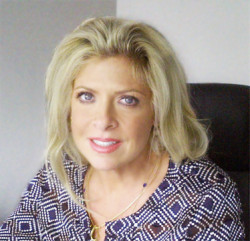 Katie Mangin is the founder and CEO of Noonan Group, Inc (USA). Noonan Group has been a premier Automotive Consulting Firm and a leading provider of Quality Resident Engineering, Smooth Launch and Crisis Management services for the North American automotive industry for over 20 years.
Prior to establishing the Noonan Group in September of 1995, Mangin worked as the Director of International Business Development for CMA, then joined Munoz Machine Products Inc. as Director of Operations for a joint venture in Mexico. She returned to the US to run the minority suppliers Quality Assurance and Customer Service Departments domestically; building valuable work relationships with OEM Plant personnel.
A native of Detroit, Mangin graduated from the University of Michigan in 1992 and spent the next years working at the Cato Institute, a libertarian think tank in Washington DC. There Mangin, who is fluent in Spanish researched the economic ramifications of NAFTA on the US Auto Industry.
Noonan Group, Inc was established to return value and help high impact parts makers reduce costs by actively identifying areas for suppliers to improve and validate processes. By identifying strategic partnerships with internationally bench marked companies like eValidate Inc. Noonan Group is able to provide expert solutions to its client base.[/p]